Blencathra
If you are striding out in search of a walk that provides the ultimate Wainwright experience then this is the one for you.
Blencathra – or Saddleback as it is also known – rises to just under 3,000-feet in the northern Lake District. But be warned: this is not a route for inexperienced walkers.
The walk starts out being straightforward but gradually becomes more challenging as Sharps Edge looms large and imposing in front of you. At this point it takes on the feel of a raw climbing experience on a real mountain.
There are no manmade paths or signposts. So access is difficult – particularly for the less abled. At the base of Sharps Edge you come to Scales Tarn, a perfect place for a picnic. But from this point the ascent is scary and demands great care. It is a genuine challenge. The sort that Wainwright so loved.
Our advice: Use three points of contact when you reach the tricky areas. But once you make it to the top the effort has been worth it as the views over northern Lakeland are breath-taking. The ascent does get more difficult in wet weather.
Julia's verdict: Definitely worth the effort.
Read more ...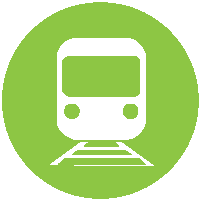 Nearest Train Station:
Penrith