A Wainwright Walk with Julia Bradbury: Catbells
We crossed Derwentwater on the boat and then began the ascent up the gentle path. It initially heads up through woodland then the path splits in two. This walk follows the route up the north breast of the fell, taking the engineered zigzags.
Read more ...
The path then is interrupted by a short scramble before reaching a plateau. From here you walk up the distinctive ridge for which Catbells is famous for… One last climb then leads you to the exposed summit.
Alfred Wainwright's verdict:
"Even the name has a magic challenge to it."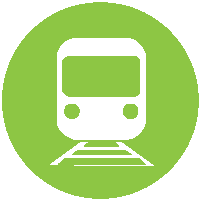 Nearest Train (or tube) Station(s):
Penrith