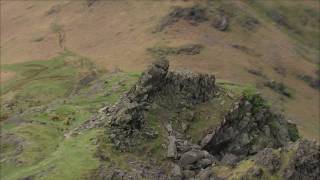 A Wainwright Walk with Julia Bradbury: Helm Crag
The walk begins at the heart of Grasmere village, and through the National Trust estate at Allan Bank. The route follows Easedale Road then into the woodland at the foot of Helm Crag. A rocky stairway heads up past Lancrigg Crag, Jackdaw Crag and White Crag. You get great views across Easedale Beck to Easedale Tarn and the waterfall of Sour Milk Gill.
Read more ...
Hairpin right and onto the ridge, then venture across the boulder ridge to reach the canon shaped barrel of rock, 'The Howitzer', the mountains true top.
Alfred Wainwright's verdict:
"The virtues of Helm Crag have not be lauded enough. It gives an exhilarating little climg, a brief essay in real mountaineering."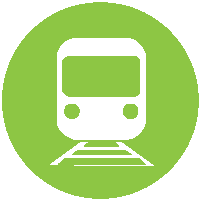 Nearest Train (or tube) Station(s):
Penrith