Route With A View
Skyworks worked with Julia to make the Wainwright Walks TV series. You can find more about their stunning aerial filming on the 'World from Above' page here.
A Wainwright Walk with Julia Bradbury:
High Street
Start at the carpark at the southern end of Haweswater Reservoir and follow the lakeshore, then head up the ridge before getting to the conifer plantation called The Rigg.
Read more ...
Follow the ridgeline across Heron Crag, Swine Crag, Eagle Crag and Rough Crags. This leads to a rocky staircase called Long Stile. A grassy path leads across the plateau and leads you to the old triangular column at the summits true top.
Alfred Wainwright's verdict:
"The only route that discloses the finer characteristics of the fell".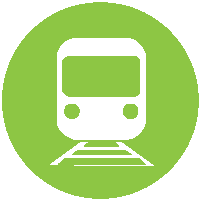 Nearest Train (or tube) Station(s):
Penrith