Walk Details
This is a linear walk so make sure you either drop a car either end or if you want to make it into a circular walk, there is a footpath and bike path alongside the main road back to Edith Weston. This path is suitable for bikes, not wheelchairs.
Starting at the car park, take the path to your left along the shore line of the water. Along this walk you will have beautiful views across the water.
Read more ...
You will pass the Rutland Golf Course, before reaching the tranquil Nature Reserve, keep an eye out for birds of prey, the now famous Osprey colony.
At the reserve take the road up past a Camping and Caravanning Accredited Site. Then along the road for a stretch to reach Rutland Nursey Cafe! There is great tea and cake here (plus a fabulous shop) but if you fancy something a little stronger walk back along the road to Edith Weston to the Wheatsheaf Inn for a rewarding pint.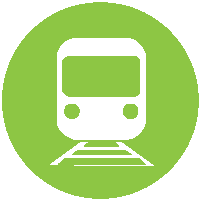 Nearest Train (or tube) Station(s):
Oakham, Stamford