Speyside Railway Walk
This is a route through the very heart of Scotland, following the second longest river, The Spey.
The Spey winds for a majestic 107 miles through the northeast Scotland, passing the Cairngorns, before reaching the Moray Firth on the east coast.
Read more ...
On this walk you can discover just how a scenic riverside railway helped transform a local industry into big business on a global scale.
Starting at the remains of the Craigellachie station you follow part of the Speyside Way, one of Scotland's great walking trails. The only sizeable town en route is Aberlour, a name well known to whiskey lovers.
The route takes you past some rather ghostly stations and then turns south for the final long run. Crossing the river once more and finishing at the station of Ballendalloch.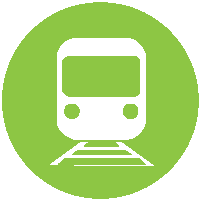 Nearest Train (or tube) Station(s):
Elgin, Inverness