Walk details
Experience the majestic Douglas firs and redwoods of the New Forest on this short but spectacular walk around Blackwater Arboretum.
Many date back to 1859 when it was the vogue to grow exotic trees. The Blackwater Arboretum houses a beautiful collection of trees from many countries and the sensory trail encourages you to touch, smell and listen to the sound of the trees.
This short walk is perfect for young families and those who want a leisurely escape to the outdoors. This is the ideal location for a weekend excursion with it's designated picnic area and even a regular ice cream van!
Back in 1859 planting exotic trees was all the rage, so horticulturalists allocated this area of the New Forest to grow the American giant redwood and Douglas fir. The arboretum is home to two of the tallest trees in the National Park… and they still haven't stopped growing.
When you've finished, explore the local towns and villages with their collection of cafes, pubs and shops.
Brockenhurst has been officially named 'Britain's most beautiful place to live' so that's a good place to start!
TOG VERDICT: A totally unique walk among trees that look like they belong to a faraway continent, but have been planted in the serene woodlands of southern England. This is one of the most popular walks in the New Forest National Park.
Read more ...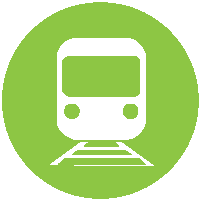 Nearest Train (or tube) Station(s)
Brockenhurst, Southampton
 Click photos below for more information: