Walk details
This 10-mile circular walk from Postbridge delivers far-reaching views and if you download the audio file you'll hear all about Dartmoor's fascinating industrial past. 
Read more ...
This is a circular walk, starting from Dartmoor National Park Authority's Information Centre. The route takes us out of Postbridge to the north-west over Hartland Tor, where there are views westward across the river to the prehistoric burial mound called Roundypark, which we will be passing through on the return leg of the journey.
From Hartland Tor, it's northwards to the Sheepfold, then on towards Stannon Tor. If you're feeling energetic you can climb to the top – some 462metres – or we can keep to the west of it and head for the Beehive Hut down in the valley, which is a perfect place for a picnic.
From there we'll head due west to the waterfall, where we'll cross the river over the big flat rocks, assuming the river isn't too high. If it is, then it's back the way we came.
After the waterfall, we follow the western banks of the river as it contours around the hillside towards Powdermills Leat and onwards to another clapper bridge. We then cross a small tributary, and take the detour to visit Roundypark cairn, which is the burial chamber we saw when we started the walk.
From there, it's back towards Postbridge, again following the East Dart River until we reach the National Park Information Centre.
TOG VERDICT: Dartmoor National Park is a dramatic and beautiful place to walk, and if you download the free audio file below you can learn all about its history as well enjoying its fantastic scenery.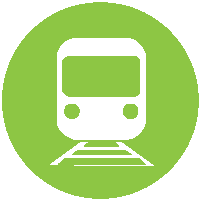 Nearest Train (or tube) Station(s)
Plymouth, Exeter