An energising walk up to Belle Tout lighthouse in East Sussex, where South Downs cliffs plunge into the sea in a dazzling wall of white.
This short walk has brilliant views of the Seven Sisters and Beachy Head. It's a great place to enjoy big skies and colourful seascapes, and feel springy coastal turf underfoot.
Read more ...
Sometimes quiet and serene, sometimes wild and dramatic, this is an inspiring place to visit at any time of the year. The trail starts from the National Trust car park where there's a shop, and a café serving locally-sourced food.
Take the South Downs Way posted path that leads you up Lookout Hill to the Belle Tout lighthouse, with vast ocean views immediately on your right. While on the cliff-tops be sure to keep to the path and at least five yards away from the cliff edge.
You'll soon reach Belle Tout, go round to the left for an iconic view of Beachy Head and its red and white stripe lighthouse. Then meander down the hill and take a left at the bottom.
This section of the walk is flat and passes through a small area of woodland much loved by dragonflies and birds newly arrived from across the sea. The grassland is embroidered with wild flowers in the summer and grazed by ponies in Autumn.
The dynamic landscape and unique geology of this place has created a rich habitat for wildlife – butterflies include the common blue, peacock, comma and brimstone; birds you might see or hear include the stonechat, wheatear, corn bunting, gannet, and fulmar.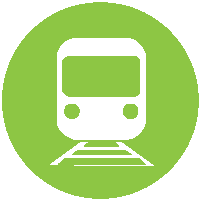 Nearest Train (or tube) Station(s):
Eastbourne, Brighton
 Click photos below for more information: