Walk Details
This short family-friendly walk explores secret gardens, magical woodlands and beautiful water features on the National Trust's Stowe Estate in Buckinghamshire.
Enjoy a brisk walk early in the morning when all is still, and the only thing you can hear is bird song.
Read more ...
Peek beyond the trees to see the landscape spread out in front of you – and prepare to be surprised! Follow the paths, look around you, but don't forget to look into the distance at the wonder of nature!
Dogs are welcome at Stowe all year round. There are dog bins throughout the gardens, plus great places for a drink for both you and your furry friend when you need a rest.
You and your dog are welcome to enjoy Stowe together on one of the dog-friendly trails. After your paw patrol, relax over a coffee and well-deserved slice of cake from the café.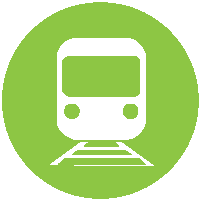 Nearest Train (or tube) Station(s):
Milton Keynes