Walk Details
This short out-and-back walk visits the location where the iconic tree at Sycamore Gap on Hadrian's Wall once stood – it was one of the most recognisable landmarks in the British countryside.
Read more ...
Sadly the Sycamore tree was felled illegally in September 2023, forever changing the landscape of what still remains a beautiful walk.
This route is linear – meaning you walk back the way you came – but if you were to take an OS map you could make it circular or look up public transport for the return leg.
Many ask why Sycamore Gap, as well as Rapishaw Gap and Milking Gap, are known as gaps! These 'nicks' in the Whin Sill rock layer are meltwater channels, naturally carved by vast amounts of water flowing beneath the ice sheets that once covered this area.
This is a beautiful walk and by starting at Housesteads you can look around the old Roman fort to understand a bit about the history of Hadrian's Wall before you begin. Once the north-western frontier of the mighty Roman Empire and stretching for 73 miles from west to east across Britain, it has to be walked to be believed.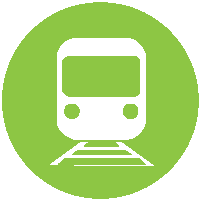 Nearest Train (or tube) Station(s):
Bardon Mill, Newcastle
 Click photos below for more information: