Walk Details
Dartmoor's well known for its hills but this is a mini-mountain even little legs can manage. The walk takes you up a grass track, and will give everyone a taste of the open moor. The track isn't very pushchair-friendly but it is easy underfoot and offers plenty of space for running around.
If the hill seems too steep, there's always the promise of a picnic in the secret shelter at the top to keep those little legs moving.
There are no bins up here so please bring a bag for rubbish. The nearest public toilets are at the Visitor Centre just down the road in Postbridge.
Bennett's Cross might look like a grumpy old man but for centuries it's been an important boundary marker. This area was once bustling with tin mines. In the valley you can see the remains of the mines as well as manmade rabbit warrens, created to feed the miners. If you visit the Warren House Inn later take a look at the pub's sign. No shortage of rabbits there.    Walking up the hill might be a bit daunting for little ones but taking it slowly, and playing games on the way can help. They'll definitely think it was worth it when they find the secret shelter at the top. With room for several small people, it's the perfect place for a rest break before enjoying the beautiful Dartmoor views on the walk back down the hill. 
Read more ...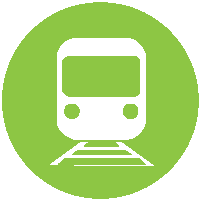 Nearest Train (or tube) Station(s):
Newton Abbot