Walk Details
This relatively flat there-and-back walk of 2.9km gives a taste of what it's like to walk on Dartmoor's open moorland. Close to the cafes and Visitor Centre in Princetown, it offers an adventure for parents and kids alike with the lure of mysterious ruins to explore.
The track is uneven but doable with a robust pushchair. This car park doesn't have toilets, but you'll find some just down the road in Princetown.

As you walk along the track, you'll notice the ruins of quarry works and accommodation. There'll be plenty of sheep to spot too, and perhaps even some cows or Dartmoor ponies. About halfway along, slabs of granite are set into the track. These are the remains of a horse-drawn tramway that carried stone from the quarries to the road. Today the slabs make great stepping and jumping stones for little feet.
Once you've passed Yellowmeade Farm you'll see a long pile of stones (Big Tip) topped by some impressive ruins. These are the remains of what was once a community of over 200 people. It's hard to believe but there were several cottages and even a chapel here. The children of the quarry workers sometimes went to school in the chapel.
The quarry area has some steep drops so it's worth holding onto little hands. Peep through the ruined windows then take the time to enjoy the views and photo opportunities from the end of the tip. On the other side of your track, you might like to take a look at Foggintor Quarry itself. Flooded with water now, it's a beautiful spot that's worth the short scramble across the rocks to get to it.
Once you've finished exploring it's time to head back along the Yellowmeade Farm track. Afterwards, you might enjoy a drive into Princetown for tea, and a look around the family-friendly Visitor Centre. 
Read more ...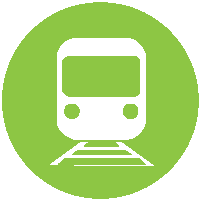 Nearest Train (or tube) Station(s):
Calstock, Plymouth