Walk Details
This is a great National Trust park to explore, just 10 minutes from the camp site. It has a hardcore path through its centre making it great for wheels for an out and back walk, although it's worth noting that gradients mean self-pushing wheelchair users may need assistance.
In early May bluebells appear, and in late May it is full of stunning rhododendrons and azaleas.
We plotted a short 1 mile route for kids, through the centre and picking up the white trail which checks back through the undulating woodland (this woodland section isn't suitable for wheels). Full of ancient trees and stunning flowers this time of year. It was breathtaking.
Read more ...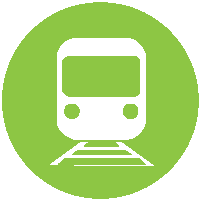 Nearest Train (or tube) Station(s):
Sheringham