Caldy Valley Nature Park Sensory Walk
Caldy Valley Nature Park: Nestled between housing developments, has developed into a place where birds and mammals now visit and stay.
Read more ...
There are established Crack Willow trees, which grow in the wetter land in the valley bottom and old hedge lines run across the valley. Areas are named after old field names of the past, like Long Meadow, Caldy Meadow, Sweet meadow.
It's a compact valley containing a wide variety of habitat, such as fen, marsh, pond, streams and meadows that now attract a wide variety of wildlife and wild flowers throughout the year. Community Groups carry out voluntary work in erecting bat and nest boxes.
Also use products from the park, such as coppiced wood for wood chips and osiers for basket making.
Verdict of the walk:  Many habitats and a variety of wildlife make this a pocket handkerchief oasis.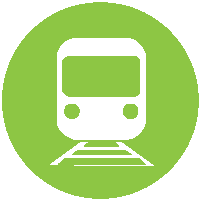 Nearest Train (or tube) Station(s):
Chester