Dol Idris Sensory Walk
Horse Chestnut trees line your entrance with branches that store,
Through seasonal changes, candle like blooms, then conkers galore.
Water trickles from hillsides, gushing under bridges of stones,
Read more ...
Where  mineral water, lemonade, once fizzed into bottles for homes.
Mr. Idris donated the site and its industrial stone building,
Now for our recreation, a cottage, for shelter and learning.
Winds filled with bird calls can sweep through this site.
Buzzards mewing; wild ducks quacking, maybe even a kite.
Crashing down from above you, a waterfall in full spate,
Marks a route to the summit, firstly some steps in Welsh slate.
Cader Idris a ridge giving four peaks with a seat,
For Idris the "Giant", the highest (Pen y Gadair) at nearly 3000feet.
In past times fish for the table came from the lake.
A river flows through pasture with reeds, that even sheep forsake.
This valley a basin full of sounds, scents and vistas.
Nearby hospitality to satisfy appetites and maybe treat blisters!
Verdict of the walk: A walk in the shadow of a Giant, Cader Idris, with sounds echoing through the valley.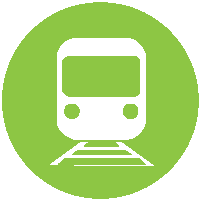 Nearest Train (or tube) Station(s):
Chester
 Click photos below for more information: