Conwy Sensory Walk
Away from the traffic, away from the trains,
Into a landscape with sensory refrains.
Reed beds with frogs, little brown birds in their nests,
Read more ...
Pools host waders, duck, water crowfoot, insects.
Hides give you shelter hidden from view,
For photo opportunities, a rest for a brew.
Skylarks descend in a fluttering crescendo,
Whilst ponies on grassy mounds graze a tasty alfresco.
Firm paths wind around till the estuary unfolds,
Salty air, mud and seaweed, a pot-purri to behold.
Ornithologist, Birdwatcher or just there for the air,
Both Café and shop provide a variety of fare.
At whichever season you visit there are treasures in store,
Winter, Spring, Summer, Autumn, Nature knocks at the door.
Verdict of the walk: Gives a variety of routes to match time available and each individuals ability.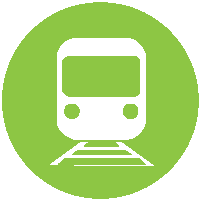 Nearest Train (or tube) Station(s):
Conwy, Chester
 Click photos below for more information: