Walk Details
One of the best things about this route is that once you've found the first track near the pub, there is very little map gazing and navigation required – you can simply relax and follow the coastline.
I absolutely love the enclosed track at the start of the route as it really reminds me of what life would have been like when horses and carts were trundling along. 
What is, today, a peaceful walking route, would once have been a busy thoroughfare with people heading to and from the coast and the 'over the sands' crossing to Chapel Island and Ulverston.
Well, I say peaceful…if you walk this route on a still summer's day you will be accompanied by the sound of small aircraft for much of your journey.  Nearby Cark airfield was once an important military base and today it is a popular spot for flying enthusiasts. It's also a parachute centre, with dozens of charity jumps taking place when conditions are right. 
I find it fascinating watching groups of parachutists drift to the ground as I pause for coffee and a sarnie. 
The holiday park you pass as you leave the coast has a bar/ toilets/ cafe and other facilities if you need a bit of a rest.  Locals remember it as The Ponderosa, a local swimming pool used by schools for lessons and other activities.
The walk back along the road to Cark isn't the prettiest but you do pass the Cartmel Sticky Toffee Pudding Factory Shop, so it definitely has its perks.  And if you like a bit of history, look out for John Wesley House, a reminder that the great man visited and toured the area, leaving a lasting impression.  
You'll also pass St John the Baptist church which is worth a look too.  The present church was built in 1900 but there has been a church on this spot since 1777 and inside you'll find boards bearing the 10 commandments and the coat of arms of George III which were taken from the original church.
Read more ...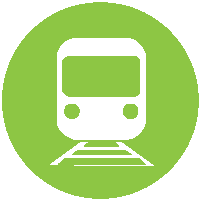 Nearest Train (or tube) Station(s):
Carlisle
 Click photos below for more information: