Walk Details
Starting with your back to the Fox and Hounds Inn follow Stamford Road around the right hand side of The Green. At the top of the road bear right and cross over on to New Field Road.
At the end of New Field Road cross over a cattle grid and continue along a public bridleway through a grazed field set with large horse chestnuts.
Passing over another cattle grid the bridleway now curves to the left passing through a quarried area.
Read more ...
During the 1960's and 70's ironstone was excavated here by 'Sundew', which at that time was one of the worlds largest dragline walking excavators.
Eventually you will reach a crossroads. Bridleways are sign posted to your left and straight ahead. You need to follow the tarmac footpath on the right.
Follow the footpath for almost a kilometre until you find yourself at a stile alongside a field gate. Pass over the stile and you will find yourself at the southern end of lower lake.
After passing the lake on your left leave the tarmac path to join another footpath signposted to your right.
On either side of the footpath earthworks can now be seen that are all that remains of the medieval village of Horn.
Continue heading south and after a little under a mile you will reach Horn Mill.
Turn right on to the road and follow it around the corner. In the
distance you will soon see a footpath sign posted on the right.
Turn right and cross over a stile to follow the footpath. The path now roughly follows the course of the stream, heading west and back to Exton.
As you near the village you will reach a junction between two footpaths. On your left there is a path heading west and back to the road but you want the path on your right leading uphill along the edge of a field. Continue along this path which leads on to Garden Road. At the end of Garden Road turn right on to Stamford Road and this will lead you back to the Fox and Hounds Inn.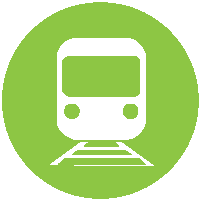 Nearest Train (or tube) Station(s):
Oakham, Stamford