Friends of the Peak District
This spectacular route will take you through the surrounding beauty of the towns of Castleton and Hope.
Start at Hope Valley College on Castleton Road – Finish at Old Hall Hotel in Hope centre.
From College, turn right on main road and continue for about 100 yards, then cross the road to the bus shelter. Follow the footpath sign and head along the stony track, through metal gate (there's a stile if the gate is locked). At the bend in the road, continue straight ahead on grassy path and cross over the bridge. Bear right and cross 3 fields to reach another signpost.
Turn left through the wooden gate signed "LOSE HILL". Continue on the path to the left and cross the railway bridge. At the right of the house (The Meadows), you'll pass some buildings and outbuildings. Carry on along the path and over another style.
Read more ...
The path then bears right as you pass through the gate. Continue until you reach the sign: "PUBLIC FOOTPATH TO MAM TOR".
Turn left past the faintly engraved sign to "CASTLETON" and walk along the footpath keeping the fence on your right.
Follow the footpath across several fields, passing signs to "CASTLETON". There's stunning views across the valley to Peveril Castle with Cave Dale to your left.
Continue walking with the hedge on your right and you'll soon pass some stables. Then, you should turn left, and head up the lane for 40 yards then right on the stony path. At the junction, continue straight ahead and you'll see Mam Tor up ahead.
You'll then pass Losehill Hall (now a youth hostel) on  your left and should go straight on at the junction. Pass through the wooden gate
and head along the stony track. From here you can see the huge mouth of Peak Cavern below Peveril Castle.
Once you pass the Activity Centre you'll soon reach a junction where you should turn left to Castleton. Pass Holmesfield Farm, (lovely ice cream sold here), and cross bridge over Peakshole Water. After 100 yards at road sign "MILLBRIDGE" turn left onto Mill Lane. The track bends right to join the main road opposite the village hall. Cross the road and turn left.
Before the road bends, turn R on the stony path towards Hope. Pass an old water mill on your left. If you then follow the path across the fields, you'll see  Peakshole Water on your left.
Continue for about 1 mile to reach a road. Look for the rounded summit of Lose Hill on your left, and the pointed summit of Win Hill. The path crosses the cement works railway line (Trains are infrequent but you should still take care when crossing).
At road, turn left to return to Hope. Turn right on the main road to the Old Hall Hotel.
From Old Hall Hotel, turn right onto the main road and return to College (400 yards).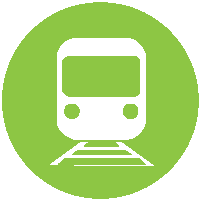 Nearest Train (or tube) Station(s):
Hope, Stockport
 Click photos below for more information: