Walk Details
This short coastal walk explores the golden sands and pinewoods of Holkham Beach in Norfolk – perfect for families and walkers of all abilities.
North Norfolk is home to some of Britain's best beaches, with vast sweeps of sand stretching along the East Anglian coast for miles upon mile. With rich and varied wildlife, spectacular sand dunes, thick pinewoods, pretty fishing villages and relics of Britain's military history to discover, this is a walkers' paradise.
Read more ...
Holkham Beach itself is a gloriously unspoilt stretch of sand, characterised by its dunes and a large basin cut-off from the main beach that fills at high tide to create a spectacular lagoon.
Park on the long, straight road near the Lookout visitor centre and café, then follow a beautiful section of boardwalk through the woods at Holkham Gap, which brings you to the lagoon behind the dunes at Holkham Meals.
If the tide is out you've still got a long walk across the sand to reach the sea, but the scenery is so special you won't care. Holkham National Nature Reserve is one of the largest in the country and home to many special species of flora and fauna. When you reach the beach either climb up to explore among the dunes (highly recommended) or follow the beach east towards Wells.
You can either walk all the way past the colourful beach huts to the café at the end of Wells beach, or cut into the pinewoods and either stroll back through the trees or join the Norfolk Coast Path and follow it back to your start point. Whichever route you choose will result in a glorious walk, with refreshments to finish at either The Lookout of the nearby Holkham Estate.
TOG VERDICT: Perfect for families, dog walkers and anyone who wants to explore one of England's best beaches.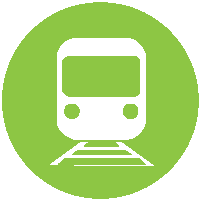 Nearest Train (or tube) Station(s):
Sheringham, Norwich
 Click photos below for more information: