Tehidy Woodland Walk in Cornwall
Bring a handful of monkey nuts and the Tehidy squirrels will love you forever!
This glorious woodland walk will take you along twisty pathways under dense trees, through a beautiful garden, around a beautiful lake and over a babbling river with rope swings to amuse the kids when the squirrels have been handfed and the swans have been thrown crusts of bread.
Read more ...
The wonderful thing about Tehidy Woods is that even if you have a route to follow, the likelihood of going off course when you spy an intriguing pathway or twisted tree that looks good to climb, is very high.
Tehidy Country Park is the largest area of woodland in West Cornwall with 9 miles of paths and 250 acres of peaceful woods and lakes to explore. Your walk can be tailored to suit you if you decide to go for a gentle loop around the duck pond or for a heftier stomp through the woods; and with a café/picnic area to put your feet up and eat a rather large slice of cake at the end, what could be more perfect!
Tehidy has 5 access points with large car parks and toilet facilities so you won't get caught short! Suitable whether you're going for a stroll on your own, in a group or with a dog. Oh, and keep an eye out for wigwams!!
Usually it involves packing my dogs, friends and their kids into the car with pockets full of nuts to feed the fat squirrels that follow you down the paths until they have gorged themselves silly…you can't beat it really. Tehidy is beautiful and a real treat if you're looking for a picturesque walk to fit in before/after your Sunday roast.
Verdict of the walk: Escaping the busy towns and beaches into Tehidy Woods is always a magical experience.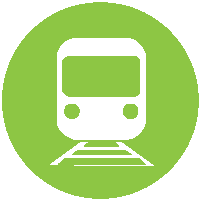 Nearest Train (or tube) Station(s):
Redruth or Camborne
 Click photos below for more information: