Walk Details
Eythorne is a small village between Dover and Tilmanstone, close to the former coal mine at Tilmanstone. Construction of the colliery began in1906 and the mine began to be commercially viable in 1913. The mine flooded on several occasions and was never a great success going into receivership twice. It closed in 1986 amidst the miners strikes of the 80's.
On your arrival in Eythorne you may park in the Car Park of the Crown Inn, Arthur, the manager is quite happy for you to park there as long as you discuss your walk with him over a drink on your return.
Leave the car park and turn right, across the roundabout, head down Flax Court Lane. Flax Court is on the left as you descend. The name suggests the area was once largely farmed for flax, an insight into the local history. Follow the path through the woods and fields, passing along the back of cottages of Shepherdswell. Eventually you will reach the North Downs Way. Originally the Pilgrims way, indeed many of the Roads that run alongside it still use this name.
It is likely that it was the Victorians that gave the path that name, there is little of historical fact that suggests it was a frequently used route for pilgrimage, although much of it is now dominated by Roads, particularly the M2, M20 and M25, if the wind is blowing in the right direction you will hear the A2.
Turn left and head down the North Downs Way. Eventually you will walk through a dug-out section cutting through the old railway line put in for the mine at Tilmanstone. The installation of the mine was expensive and partially responsible for one of the receiverships.
Continuing along the North Downs Way you will pass Monumenta Romana, a view point seat inspired by the cupola that was intended for Belvedere tower that can be seen in the trees in Waldershare park. A very evocative structure.
Continuing on you will come to Waldershare Park. The house was built in1702 by Robert Furnese. His daughter married the 1st Earl of Guilford and the property has remained in the Guilford line ever since, currently the home of the 10th Earl.
The House has been repaired due to fire a couple of times and is now largely separated into flats. It has kept its grandeur, invoking a vision of our past.
Enjoy the grand and majestic trees, the majority of which are oaks and chestnuts, the size of which indicates little change in land use over a long period. Eventually you will pass out of the parkland and once again pass through farmland, enjoying the views before once again entering woodland and returning to Eythorne.
Author: Simple Life / Simon Pollard
Read more ...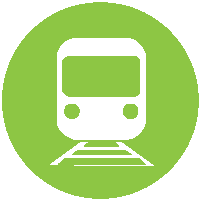 Nearest Train (or tube) Station(s):
Shepherds Well