From the Pay & Display car park on the edge of town (Parking available even at busy times). Follow footpath towards the castle and along the back streets. Pass by the path up to the castle and take to the rocky Cave Dale path – a relatively steep rocky scramble in places.
Path levels out and, at a gate / walled stile, it eventually meets a small lane. Turn right and bear right again passing Rowter Farm and Campsite. Follow the lane and cross the road taking to a steep footpath and limestone steps up Mam Tor.
Read more ...
Follow the path down and along the ridge with fine views over Edale to the North and Castleton to the South.
There are two more short climbs up Back Tor and Lose Hill before dropping sharply back down towards Castleton.
Shortly before reaching Lose Hill Farm the path turns right half way through a field to edge around Riding House Farm and head back to the lanes into Castleton.
The route is dog friendly if on a lead (livestock). Depending on your dog's enthusiasm, assistance or the odd lift might be needed at one or two stiles.
NOTE: It can get quite busy with other walkers around Mam Tor.
Peter's Verdict: At approximately 8 miles – this isn't difficult to complete in a morning even with a few stops. Mam Tor can get very busy during holiday season.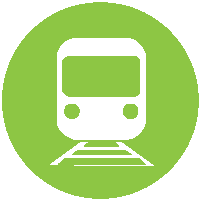 Nearest Train (or tube) Station(s):
Edale, Sheffield