Walk Details
From Low Bradfield the walk climbs through fields to High Bradfield. The route passes the Norman church and Bailey hill, goes through woodland before it cross more open land.
The route follows the old Dukes Road onto the moors to Back Tor, then drops down the old Foulstone Road before returning to Low Bradfield going by the side of Dale Dike Reservoir.
Read more ...
The latter is the famous site of the disaster known as the Great Sheffield Flood which resulted in the deaths of more than 250 people in 1864.
Chris Prescott's Verdict;
This walk offers some of the outstanding scenery on the edge of Sheffield within the Peak District National Park. A challenging walk with stunning views over open countryside.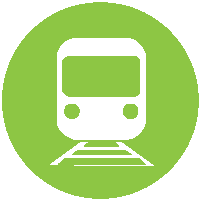 Nearest Train (or tube) Station(s):
Middlewood, Sheffield