Walk Details
Leave the car park by the gate at the right corner, and head left/east over the vague tracks on the ground. Bear further left as the track clears, and you head down to the wooded valleys  towards  the sea on the right. There is a seat at this point to rest your legs but it's a bit early for that! – carry on as  you're nearly at the woods (Grotton Plantation).
Read more ...
At the end of the wood there's an old fashioned style. At the other side, the track is clear and passes along the top edge of woodland.
1. Turn left to follow this track, where you'll come to another seat. Now you should sit here for a bit as there are some great views over Plymouth Sound. A minor path leads to a ruined Gothic-looking band just past this is Earl's Drive.
2. At this point, you should turn left, pass a post and head into the woods.  You should be heading for 'house and gardens', a recently planted section of the National Camellia Collection.  At the next junction bear right at the 'house and gardens' signpost, and back onto the road.
3. You'll reach the house access road which is signposted Access to the house is through a little gate on the right. For the orangery and formal gardens turn right to follow the roadway downhill. Pass another access to the house on the right and continue through parkland, heading for 'Cremyll Shop, Orangery and formal gardens'.
4. Return by the same route past Mt. Edgecumbe House to reach point
5. Bear right and after a junction, you'll see a car park on the right.
6. Opposite the car park entrance, leave the road to your left, and head up through the woods. Once you reach Maker Church, go through a gate and follow a marked track over the grass to the carpark. There's a gate or, for the more nostalgic of you, a stile!
Carpark: Mount Edgcumbe Country Park, Cremyll, Cornwall PL10 1HZ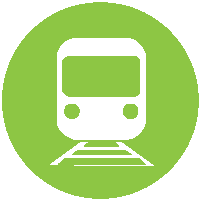 Nearest Train (or tube) Station(s):
Looe, Plymouth