Walk Details
This is a lovely little walk that takes you along part of the South West Coast Path in the South Devon Area of Outstanding Natural Beauty. It's a favourite walk of our partner, Claire – Woman on a Mission – and if you try it for yourself, you'll understand why!
This walk is a 1.6km moderately easy route, with an incline of 46m.The South Milton to Hope Cove is route popular with bird watchers, hikers and walkers. The path is mostly exposed so be mindful of the Devon sunshine and winds in the cooler months.
The walk from South Milton Sands to Hope Cove, starts along the beautiful South Milton Beach or along the little main road if you prefer and is clearly signposted.
If you decide to start along the beach, be sure to take a look at the well-known Thurlestone Rock. It's a spectacular rock off the coast in the shape of an arch.
Follow the path, keeping the sea to your right. As the road comes to a bend veering left, follow the path to the right which takes you towards the sea and back to the coast path. You'll be guided through a kissing gate and along a single file path past a house.
As the sea comes back into view, the path takes a gradual incline where the views become even more outstanding. This area is known as the Great Ledge. Looking back along the path, you'll be able to see Burgh Island and the famous Burgh Island Hotel and on an extremely clear day, out to sea you'll be able to spot the lighthouse right out to sea.
The South West Coast path is narrow at times so single file is required. As you head out of South Milton you'll notice a slow gradual incline, maxing 52m. There are a couple of stunning benches along the way should you wish to stop, take a breather and admire the view.
As you continue towards Hope Cove, there is a little decline before your final little climb which brings to your first sighting of beautiful Hope Cove. Here you'll start the gradual decline down the coastal path towards Outer Hope. The last few metres of the path take you down some steps and onto the pavement leading to Hope Cove itself.
Hope Cove is a beautiful, quintessential seaside village, full of thatched cottages, two sheltered beaches and stunning views. Here you'll find rock pools, kayakers and stand-up paddle boarders, together with a couple of places to quench your thirst and take care of your appetite, before either resting and taking in the view or heading back to South Milton Sands.
Read more ...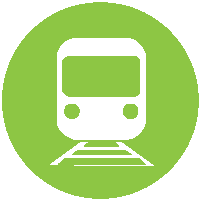 Nearest Train (or tube) Station(s):
Ivybridge (14m) Totnes (17m)