Walk Details
Dorset is world famous for it's landscape, rocks, fossils and history. Head off on this walk along the Priest's Way, one of the oldest roads in Purbeck. Don't forget to visit Keate's Quarry where you can view fossilised dinosaur prints left behind about 145 million years ago.
You will pass Eastington Farm before getting to the pretty little village of Worth Matravers where there is a wonderful little cafe.
Read more ...
Leave the village and head towards the Purbeck Way down at Hill Bottom a secluded little wooded area full of bird life. Follow the steep steps up for wonderful views over Chapman's Pool An area where the stream meets the sea.
Along the South West Coast Path you will reach St Alhelm's Head where there is a pretty little chapel. Continue along the path to Winspit quarry then inland to the pub at Worth Matravers. After a pint head back to Langton House via the Priest's Way.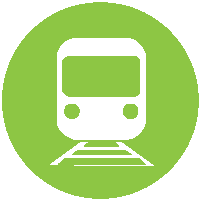 Nearest Train (or tube) Station(s):
Swanage