Walk Details
Start/car parking – Informal parking area close to the church at St. Ishmael's, grid reference 831068.
From St. Bride's Castle head for St. Ishmael's:
Turn right towards the village, passing the garden centre in 300m. Continue along the road, which takes you down to the church. The parking area is on the left.
Read more ...
This short circular walk is based on the village of St. Ishmael's, including Monk Haven and a delightful length of the Pembrokeshire Coast Path. St Ishmael's has an interesting old parish church, a shop and an inn.
Turn left from the car park and go through the gate to reach Monkhaven Manor. The Coast Path is well signposted at this point. Go straight ahead, past the church and continue around the back of the manor house on your left.
Take a moment to notice the carpet of flowers (ransoms and bluebells ) which you should be able to see in early spring.
1. You'll reach the coast path behind Monk Haven which is a lovely pebble beach protected by a huge wall, which was once a battlement.
Turn left to cross the stream and follow the path uphill . The views are stunning and get better the higher you go – St. Ann's Head peninsula and the village of Dale are particularly nice. Pass a ruined stone structure and go through a little gate.
The path continues behind Watch House Point, where you'll find the remains of World War II structures. There's some impressive views from these cliffs. Th headland of Great Castle Head is straight ahead .
2. Go through a waymarked gate and at the signpost, leave the coast path by turning left and continue along the smooth path at the edge of the field. Pass the village sports field, play area and public toilets and you'll end up on a road.
3. At the second road on your left, ( avoiding the cul de sac!)  head towards the village centre. Pass the school  and continue straight down the hill to reach The Brook Inn on your right.
4. IF you're not quite ready for a drink and a rest, continue on and turn left at the junction, and continue along the road, with the stream on your right. A the next junction, go straight ahead and head uphill away from the village.
5. Turn left at the 'T' junction and follow the access road back to the car park.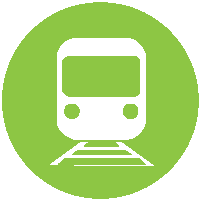 Nearest Train (or tube) Station(s):
Milford Haven