Walk Details
Situated in the south-east corner of the Isle of Purbeck in Dorset, a mile south of Swanage, lies Durlston Country Park – 320 acres of heath, woodland and cliffs and is home to important inhabitants, including 33 species of breeding butterfly, over 250 species of bird, 500 wildflowers, 500 moths and thousands of other invertebrates.
On the right day, you may be lucky enough to see dolphin and porpoises out at sea. This walk with wheels is just one of several wheelchair accessible walks around Durlston.
Read more ...
The coastal path is very steep in places and the ground is rough and uneven in some parts, making this walk unsuitable for a manual wheelchair. However, I would highly recommend any wheelchair user who is planning a visit to Durlston Country Park to hire out their all-terrain wheelchair.
This circular coastal walk, which takes in part of the Jurassic Coast World Heritage Site, begins at the visitor centre at Durlston castle, which was built by George Burt in 1887, not as a castle but as a restaurant for his Durlston estate. The track takes you through the woodland and emerges out on the cliff tops. The coastal views from here are simply stunning. The well-defined track then meanders along the cliff tops are passes by the abandoned Tilly Whim Caves.
This mine shaft was once a tourist attraction in times gone by, but has long since been closed to the public as it was deemed unsafe. As the route moves on around the headland the world globe will come into view. This 40-ton limestone Globe, which is three metres in diameter was commissioned by Burt and is engraved with an 1880s world map. Unfortunately Burt wasn't thinking about wheelchair users when the globe was erected and there is a flight of stairs leading up to it. However even from the path, the globe looks impressive.
The track continues along the clifftop before turning away from the sea and leads back up to the castle. It is a climb for those on foot but your efforts will be rewarded by a perfect cup of tea from the café in the castle. Here you will find accessible loos too.
Deb's Verdict
South West Mobility have provided two all terrain wheelchairs to hire from the Visitor Centre, at Durlston Castle. These are a great benefit to those visitors with mobility issues, as it is a steep climb up from the coastal path to the castle. The dramatic coastline is breath-taking and well worth a visit. The carpark is quite a climb up from the castle but it is possible to drive a car down from the car park to a drop off/pick up point.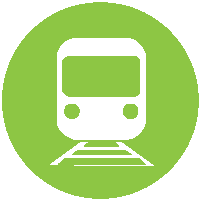 Nearest Train (or tube) Station(s):
Wareham
 Click photos below for more information:
Join Access TOG's Debbie North for a Nordic Walking experience on the Jurassic Coast in Dorset …