Walk Details
The Five Weirs Canal Walk is a surfaced path and cycleway stretching for 7.5 km along the River Don, from the centre of Sheffield to the Meadowhall shopping centre, passing the five historic weirs from which it takes its name.
It follows the riverbank almost all the way, with only occasional diversions, and connects with the Sheffield-Tinsley canal towpath for your return trip back to the city centre.
There are many information boards along the way which tell you about the five weirs and their historic importance in Sheffield's industrial boom and about the return of the wildlife to the River Don. If you only fancied doing the walk one way, you could always catch the tram back into the city centre.
The route is mainly on tarmac tracks but the tow path is not surfaced in some sections and can get muddy. The route is suitable for a mobility scooter such as the Tramper, TerrainHopper or Trailrider.
Nearest Accessible loos
Meadowhall Shopping Centre
Ponds Forge International Sports Centre
Sheaf Street
Sheffield
S1 2BP
Changing Place
Sheffield Hallam University (City Campus) Arundel Building
122 Charles Street
Sheffield
S1 2NE
Oasis (The)
Meadowhall Centre
Sheffield
S9 1EP
Read more ...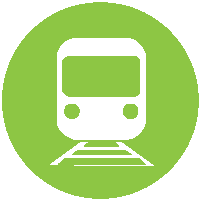 Nearest Train (or tube) Station(s):
Sheffield