Walk Details
Grinton is a small village in the Yorkshire Dales. The whole area is steeped in lead mining history and this walk takes you to the remains of  Grinton Lead Smelting Mill.
This short walk to the  mills can be extended to match your needs, as there are many bridle paths around the area for you to explore. We managed to spend about three hours exploring the area.
Read more ...
I was able to take the wheelchair into the remains of the mill, where there are information boards about its history It is a great spot for a picnic, with stunning
views across the Yorkshire Dales.
From Reeth follow the B6270. When you reach the small village of Grinton, turn left towards Leyburn. There is off road parking available at the beginning of the bridleway. 
A finger post posts you in the right direction towards the mills.
The nearest accessible toilets are in Reeth (RADAR scheme).
There are steep parts on the track (1:6 gradient for a short length). The track is compounded aggregate and uneven, making pushing a wheelchair quite difficult. I did the walk in a TerrainHopper which had no difficulty covering the terrain.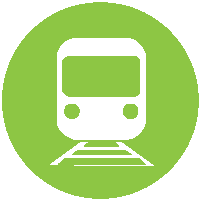 Nearest Train (or tube) Station(s):
Kirkby Stephen, Darlington
 Click photos below for more information: