Walk Details
This wheel-friendly walk around the coastal village of Overstrand in Norfolk delivers a fascinating sense of history.
Overstrand is an attractive village in East Norfolk, situated on a cliff overlooking a beautiful sandy beach. Visitors come to Overstrand to enjoy fine coastal views, including a lovely clifftop path taking you right into the busy seaside town of Cromer, about one and a half miles away.

Read more ...
This short walk explores the town on a fully wheelchair and pushchair-friendly path, which is all on pavement apart from one short accessible walk across a playing field. There are plenty of drop curbs too.
The Overstrand walk was designed by Tim Bennett, author and former headteacher of the local school. This fascinating route takes a tour of the impact the First World War (1914-18) had on the community of this fishing village. Down every road there is an interesting fact, landmark and memory. Overstrand and the Great War Walking Trail guides its readers around the village and St Martins Church, detailing those from Overstrand who fell in the war.
Author Tim Bennett says: "I'm delighted with the walking trail leaflet. It will, I'm certain, help both village residents and visitors understand a little more about the Great War's effect on Overstrand. Not only the tragic loss of life, but also the changes it made to the village and its families".
TOG VERDICT: It's a lovely walk that's perfect for anyone wanting to explore a quieter section of the Norfolk coast, away from the busier towns of Cromer and Wells. Debbie used the Da Vinci wheelchair for this route and it worked perfectly.
The book Overstrand in the Great War is available from Poppyland Publishing for £9.95 plus postage.
The contact for the Great War Walking Trail is: admin@thebelfrycentre.co.uk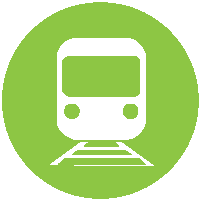 Nearest Train (or tube) Station(s):
Roughton Road, Norwich
 Click photos below for more information: