Join accessTOG ambassador Debbie North on a wheel-friendly walk around the stunning grounds of Park House Hotel in Sandringham, Norfolk.
We received such a lovely warm welcome when we arrived at The Leonard Cheshire Park House Hotel in Sandringham that we felt like royalty!
In 1983 Her Majesty The Queen, a patron of Leonard Cheshire Disability, donated the house to be used as a Cheshire Home.
Read more ...
The house was converted into a hotel specifically for people with disabilities and their carers.Park House opened its doors to its first guests in 1987, offering fabulous care and support for all, whatever their needs and abilities.
Twenty-four hour nursing care is available if required and packages are put together to suit each individual.
The location of the hotel is superb – on the Royal Sandringham estate – the private estate of The Queen. From the front door of the hotel you're right in the midst of the estate grounds, which offer miles upon miles of accessible tracks to explore on wheels.
Inside the hotel there's a lovely restaurant and bar, a conservatory and library, and a large TV lounge. There's also an outdoor heated swimming pool and beautiful sensory garden, complete with two wheelchair swings. It's the perfect place to relax and unwind.
Deb's verdict:
The staff at Park House Hotel are amazing! Everyone was so helpful, kind and caring and went out of their way to ensure that we had a wonderful Sandringham experience. Though I don't require the level of support needed by many of its guests, it's so warming to know that this amazing venue can ensure you have the perfect holiday break, whatever your needs. Thank you Park House Hotel!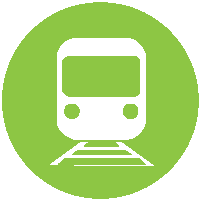 Nearest Train (or tube) Station(s):
King's Lynn, Norwich
 Click photos below for more information: