Walk Details
Gunnerside is a typical dales village in Swaledale. It has a rich history hill farming and It was the site of a major lead mining industry up to the late nineteenth century.
There are a couple of  cafes and a pub in the village, although none of them are wheelchair accessible. However in good weather you can sit outside and enjoy a cuppa or a pint! There are accessible loos (RADAR) in the village and a small carpark.
Read more ...
The walk begins in the village. Follow the road that leads from the green between the houses. The climb is gentle and the views over Swaledale soon begin to open up. Continue along the road and the shooters track will be on your right.
The track continues all the way to the top of Rogan's Seat. The track is well maintained and in good repair. I completed this walk in the TerrainHopper. A sturdy 4×4 all terrain wheelchair is required for this walk as it is a long climb to the top.
As summits go, Rogan's seat is a little disappointing. To reach the summit, which is easy to miss, as it is marked by a small pile of rocks and a plastic tube, you have to leave the path and cross a peatbog. – It's nothing really to get excited about but the views are worth the climb.
After butties at the top, return back to Gunnerside on the track. for that perfect cup of tea.
It is a walk that is ideal for a sturdy 4×4 old terrain wheelchair, such as the TerrainHopper or Tramper. Unsuitable for manual wheelchairs.
For more information about other Dales 30 please click here.
For information about the Terrain Hopper click here.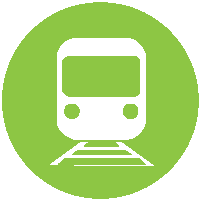 Nearest Train (or tube) Station(s):
Garsdale, Carlisle