Walk Details
This is an Accessible Walk on the North Shore of Rutland Water. The walk starts in the car park down Sykes Lane, this is the end closest to the dam. There is a wide open space where in the summer they have the beach. Follow this tarmac footpath through an easy open gate with the water on your left hand side.
This route takes you through enclosed wooded areas, and open meadowlands.
Read more ...
As you head towards Whitwell you might see the Rutland Belle coming in to dock to collect its passengers. Here there is a nice cafe to sit and watch the world go by.
Continue you walk along the track inland slightly, the route gets a bit more hilly here and also the path changes to a hard standing track instead of tarmac.
This section through the dog friendly woodland is very tranquil. Expect to see dogs off their leads here. At the end of this route there is a car park where you can get picked up from, and we would suggest heading up to Barnsdale Hall Hotel for afternoon tea and scones.
TOG's Verdict: A simple, linear walk with the tranquility of the water guiding you through.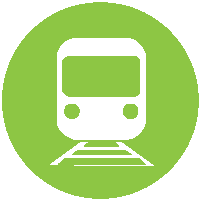 Nearest Train (or tube) Station(s):
Oakham, Stamford, Peterborough
 Click photos below for more information: