Situated in the southern Highlands, just a few miles from the geographical centre of Scotland, this trail around the village of Newtonmore is perfect for dogs (and humans) of all ages and abilities. This walk is designed by Siobhan Sellar and her dog Roshe.
Newtonmore sits in the stunning scenery of the Cairngorms – the UK's largest national park – and the Wildcat Trail around its perimeter showcases all the village has to offer, including the River Spey and stunning views of the surrounding mountains.
Read more ...
There are multiple locations around Newtonmore that you can begin the trail, and it's easy to follow thanks to the wildcat symbols pointing the way. The Wildcat Trail is named after the famous Scottish wildcat, which is known to live and breed in the area.
The entire trail is 10km long but due to its circular nature and the many entry points, it's possible to simply pick preferred sections if you want to shorten it.
Parts of the trail pass through crofting areas and there can be livestock present, so it's best to keep dogs on leads in those areas.
In terms of accommodation, Newtonmore offers some lovely places to stay. Wildcat Lodge is a two-bedroom lodge that can sleep 4 people, is set in a gorgeous location, is dog friendly, and has a hot tub! What more could you want?
There are a few dog friendly locations for eating and drinking. We love The Sugarbowl café for breakfast and lunch, located in Kingussie, just three miles from Newtonmore. The back seating area in the café is dog friendly and the food is fab! For dinner on a nice night, the Glen Hotel in Newtonmore is dog friendly outside, so if the weather's on your side then this is a great pick for some good food.
This walk is part of the Dogs Die in Hot Cars Campaign. Please don't take the risk by leaving your dog alone in a car on a summer's day. 'Not long' is too long.
More blogs posts from Siobhan and Roshe: whitepawpup.wordpress.com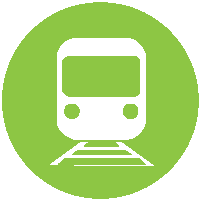 Nearest Train (or tube) Station(s):
Newtonmore, Inverness
 Click photos below for more information: