Walk With a View…
The Cotswolds: the Cleeve Hill walk
TOG Tip: This isn't a circular walk so either phone a friend or get on the bus!
Julia travels to the Cotswolds, near Cheltenham, to uncover some of the finest views in the south of England.
Read more ...
Starting in Winchcombe, the 'jewel in the Cotswold Crown', Julia takes up the many walking trails on offer to discover an ancient burial mound, historic castle and spectacular views from the top of Cleeve Hill – the highest point in Gloucestershire.
Heading out of Winchcombe, a village famous for its walking trails, Julia explores the historic Sudeley castle – home to the last of Henry VIII's six wives.
She soon finds herself atop of Belas Knap, an ancient Neolithic barrow that contained the remains of at least 38 human skeletons.
Following along the Cotswold Way, she reaches the climax of the walk, Cleeve Hill Common, an unusual setting that sees sheep and walkers happily sharing the landscape with a century-old golf course. But the Common offers them all extraordinary views, sweeping along the valley of the Severn Estuary and across to Wales to the distant Brecon Beacons – a satisfying six-mile walk.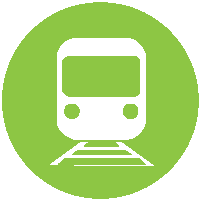 Nearest Train (or tube) Station(s):
Ashchurch, Cheltenham Spa
 Click photos below for more information:
Dear diary, week 2 on the road and we are in the Cotswolds. Day two is rained off and we are forced to relax in the luxury of …