Walk Details
The Smugglers Trail is named after the French 'free traders' (read – illegal traders) who used to operate in the area. The Helford River, which this walk follows for a time, is full of secret coves and tiny villages which seem lost in time. Exploring the area by foot is definitely the best way to see it all.
The Helford River nestles between the western edge of Falmouth Bay and the sheltered eastern side of the Lizard Peninsula and was once a busy trading port – though you wouldn't know it now from looking at the sleepy thatched cottages and boat houses of Helford.
Our #CornwallDevonWalk uses the history of the port – following winding footpaths and ancient trackways which link the hidden coves to the historic village. The walk starts in Helford, and winds across Penarvon Cove, with stunning views of the Helford River at the high points of the route.
To reach Frenchman's Creek you will wander across the grassy meadows just outside the village, with panoramic views of the Helford, before dropping down into the tree lined creek.
The ancient oak woodland quickly closes around you, adding an air of mystery to your walk. It's eerily quiet, with only the lapping water and the calls of river birds encroaching on the silence. Perhaps the romance of this area is why Daphne du Maurier was inspired to write her only romance novel, Frenchman's Creek, the story of an impulsive English Lady's affair with a French pirate after she honeymooned in Helford.
The trail hugs the creek before looping back across farmland towards Helford, where the walk began. Once you arrive back in the village make sure you stop for a pint at the local pub, where you can sit and watch the boats float by and imagine Helford as it was during its smuggling days.
Read more ...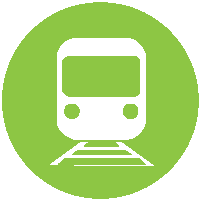 Nearest Train (or tube) Station(s):
Gillian Creek, then get the number 33 bus to Helford or walk 30 minutes.
 Click photos below for more information: