Walk Details
This short walk explores the National Trust's Blickling Estate, with its Jacobean mansion, ancient yew hedges and magnificent garden in Norfolk's Bure meadows.
If you're looking for a walk that takes in all the best bits of Blickling's woodland, with stunning views across the lake to the hall itself, then try the Estate Walk.
It's great to explore whether you're on your own, with the family or the dog. There's something for everyone.
Blickling is renowned for its bluebells. Nearly 50% of the world's English bluebells can be found in the UK. The bluebell is a member of the lily family and has a clever way of surviving under the dense shade of woodland.
The green leaves emerge early in the year, well before the leaves of the trees open.
This means the bluebell does most of its growing with plenty of light, and so replenishes the nutrients stored in its bulb. The flowering bit is really the end of the cycle and the leaves die away until the following year.
Surrounding the house, the formal garden is the result of three centuries of inspired planting, and the gently undulating historic parkland is great for exploring. Keep your eyes open for intriguing landmarks, stunning views and wildlife.
Blickling has always been a place of pilgrimage and tranquillity. Today, it continues to extend the warmest of welcomes to all who walk here.
Read more ...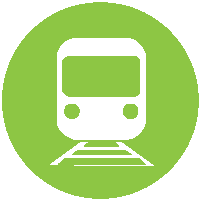 Nearest Train (or tube) Station(s):
Norwich