Walk Details
This short walk explores the National Trust's black and white Tudor mansion at Speke Hall, along with its gardens and sprawling estate on the River Mersey.
Speke Hall is a rare Tudor timber-framed manor house in a most unusual setting on the banks of the Mersey. Restored and brought back to life in the 19th century, it's a unique and beautiful mixture of Tudor simplicity and Victorian Arts and Crafts' aesthetics.
Read more ...
In the 21st century, Speke Hall and its surrounding estate now provide a real oasis from the hurly burly of modern life. As you come through the gates, relax, take a breath and enjoy all that this wonderful place has to offer. The Hall is surrounded by beautiful restored gardens and protected by a collar of woodland.
The Hall was built in stages during the 1500s and was finally completed in 1598. Although the moat is long gone, this stunning view has been greeting visitors ever since and the borders of the formal gardens are a riot of colour in spring and summer.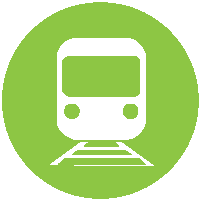 Nearest Train (or tube) Station(s):
Hunts Cross, Liverpool