Option 1 LENGTH: 2.8 miles to the top and back DIFFICULTY: Easy
Option 2
 LENGTH: 5-mile circuit DIFFICULTY: Easy to medium
This is one of the most spectacular Black Mountains walks in South Wales. You can go to the summit of the Black Hill (point E) and return back down again (2.8 miles), or you can do the entire circuit (just under 5 miles).
Read more ...
This is one of the most glorious strolls in the region, whether or not you're a veteran walker, especially when the skies are blue and the clouds are high.
At Hideaways In Hay, we have had a number of guests who have taken their partner on this walk to pop the question! And they return year after year for "mini-moon" breaks.
As you can tell from the photos, on a warm summer day, you don't need to be togged up.
But don't think you can get away with that usually. The weather can become suddenly perilous on any of our Black Mountains walks. People die if they are not properly kitted out. That's not to scare you — it's to make sure you take the usual sensible precautions.
On The Black Hill by Bruce Chatwin (also adapted as a film) is set here, and you get the chance to experience the magnificent views for yourself, a highlight of our walks in South Wales. Looking south you can see as far as Newport, to the east the Malvern Hills are in the distance, and to the northeast you can see the Blue Hills of Shropshire. Then to the west, you have a full view of an entirely unspoilt Welsh valley — only now Olchon Valley has been designated as being in Herefordshire. At one time the city of Hereford was in Wales. Resistance by local author Owen Sheers was filmed in Olchon Valley in 2011.
The controversial artist and typeface designer Eric Gill lived at Capel-y-Ffin just over the ridge, near Llanthony Abbey, between 1924 and 1928. The artist and poet David Jones worked in the area during the same period. The cultural Marxist Raymond Williams was born here, and draws on the region to frame his analysis of pastoral poetics and development in 1973's The Country and the City.
It is also truly evocative to know that there have been many creative people who have found inspiration on their Black Mountains walks — and you are walking in their footsteps! Walks in South Wales clear the mind and widen horizons.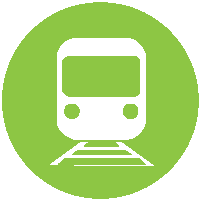 Nearest Train (or tube) Station(s)
Abergavenny, Merthyr Tydfil

 Click photos below for more information: