Walk Details
This walk starts and finishes in the canal basin close to Chichester train station. It follows the tow path of the Chichester canal out to Chichester Harbour before retracing your steps back to where you started.
Whilst boats can no longer travel the full length of the canal due to roads being in the way – it's a lovely, flat walk along the narrow tow path (in places it is narrower than others so be mindful of people coming the other way or wanting to get past – sometimes on bikes). The width of the path in places makes this unsuitable for wheelchair users.
The canal is rich in bird life so keep an eye out – you may see mute swans, mallard, coots, moorhens, grey herons, kingfishers, sandpipers and spotted flycatchers.
There are two places where you need to cross roads – in the summer season these can be busy so please do take care when crossing.
Chichester Harbour has a cafe and shop where you can get refreshments and use the facilities if needed.
Once you reach the harbour we recommend you cross the bridge by the marina and take a walk around the shaded Salterns Copse. There are some lovely look outs across the harbour from here.
Read more ...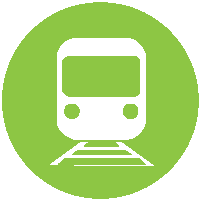 Nearest Train (or tube) Station(s):
Chichester (0.2m)