London Christmas Lights Walk Details
The nights may be drawing in – but it's the most wonderful time for an evening walk. For this walk – it's better when it is late afternoon or early evening so you can see the Christmas lights of central London in all their glory.
Our walk starts at Hyde Park Corner tube station. Here you'll find the Hyde Park Winter Wonderland – with rides, food and drink stalls, shows and the opportunity to meet the main man himself! You're advised to book your tickets for the Winter Wonderland in advance.
When you're ready to step away from the Winter Wonderland on to our walk, we're heading up towards Park Lane, using one of the crossings to get to the opposite side, and then heading to Mount Street to see the display (that uses a whopping 63,000 lights!).
We're walking all the way along Mount Street to Berkeley Square and across towards Old Bond Street. On Old Bond Street we're turning right (we'll see more of it soon) – down onto Piccadilly, turning left and then left again through the Burlington Arcade. We then find ourselves back on Old Bond Street again – this time heading north, onto New Bond Street until we hit Oxford Street. Here you may want to take a slight detour to your left to see the windows of Selfridges – but otherwise we're turning right towards Oxford Circus. Here turn right onto Regents Street, crossing the road towards Liberty's. Taking a left along Great Marlborough Street we then turn right and on to Carnaby Street.
Continuing to the end of Carnaby Street we turn right and find ourselves back on Regents Street again to admire the lights shining brightly there. Turning left we're heading down towards Piccadilly Circus and then cutting through into Leicester Square for the small Christmas market. Ready to head on? Cut through onto Charing Cross Road and wander through Cecil Court onto St Martins Lane, a new addition to the London Christmas lights gang for 2023! Turning right, we're heading up to Seven Dials.
We're taking Earlham Street right, then right onto Neal Street, heading down towards the Apple Market of Covent Garden. Take time to wander around Covent Garden, enjoying the atmosphere and perhaps having a pit stop at one of the many bars and restaurants. Or perhaps wander back here later as our walk is very nearly done. We're heading down onto The Strand and turning right – to where our walk finishes at the Christmas Tree in Trafalgar Square. Since 1947, the city of Oslo in Norway has gifted the tree to the people of London as a token of gratitude for the help received by Norway from Great Britain during the second world war.
Whilst you can do this walk at any time of the year – to see the lights, the Christmas trees and visit the Winter Wonderland – you'll need to do it in November or December. The Christmas lights in each of these locations are switched on at different times from early November through to December. The closer to the big day you leave it to do this walk, the more lights you will see. Check locally for details of when the lights are being switched on.
Read more ...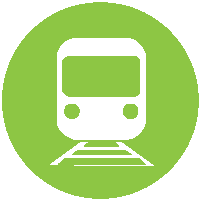 Nearest Train (or tube) Station(s):
Hyde Park Corner Tube Station (Piccadilly Line)