Walk Details
This is a lovely walk through one of the unspoilt parts of the Sussex coast. Our starting point is at the RSPB Visitor Centre where you will find toilet facilities should they be needed.
If you are a RSPB or Sussex Wildlife Trust member – you can park for free here. Otherwise, at the time of writing, it is £2 for up to 4 hours (£3 for over 4 hours).
Before setting off, if the visitor centre is open, it's worth popping in to find out more about the ecology of the area and the species that have recently been spotted. Then when you're ready, we're setting off in a southerly direction, through the gate and into the nature reserve. If you feel inclined, there's a hide you can go into to view birds across the road in the pond. Otherwise we continue, across the small bridge and then take a left to follow the footpath along the edge of Pagham Harbour.
There is a point where you see a lower footpath that you could take along the shoreline. If you do – be mindful of the tide times as part of this lower path can be submerged on high tides.
Our route takes a right turn off the path and up into the churchyard of St Wilfrids of Church Norton. Please note – you will need to climb over a low wall to get into the churchyard. Church Norton owed its importance to St Wilfrid – the brave northern bishop who attempted to introduce Christianity into pagan Sussex in the 8th century.
Passing through the churchyard and out through into the car park, we take a left and head back down towards the trail again, following it around to the right and out towards the beach and open sea.
From here, if you wish you can just retrace your steps back in the direction we came. Alternatively, we'll follow the footpath that runs alongside the beach, taking us round to the right until we cut inland to complete a wider circular walk back to where we began. Our route takes us alongside fields and on single track country lanes, through the village of Church Norton before going west, eventually joining back up with the B2145. When you get to this road please walk with caution as initially there is no footpath and you will be walking along a soft verge. After a short distance though you will see a footpath start on the opposite side of the road – so, when safe to do so, please cross over the road to use it. Crossing over the bridge you can take a moment to watch any birds that are in the nearby field and pond before continuing onwards. On the right hand side you'll see the entrance to RSPB Pagham Harbour where we started.
Whilst dogs are welcome on this walk, as you walk through the nature reserve they should be kept under tight control.
Read more ...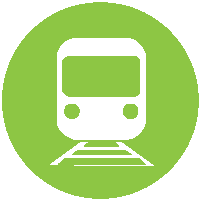 Nearest Train (or tube) Station(s):
Chichester (6 miles), Bognor Regis (11 miles)