Walk Details
An easy walk from HPB Bell End Farm, Rosedale, where you can enjoy the picturesque views of the North Yorkshire Moors.
1. From Bell End's car park entrance turn right and walk along the minor road, enjoying the picturesque views from the roadside, south-east towards North Dale.
2. About 500 yards from Bell End look for a footpath sign on the left of the road pointing to the right (Grid Ref 722 971). Turn right and go over the stile beside the gate and follow the track steeply downhill between the trees (Bell Plantation).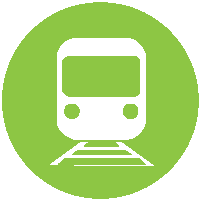 Nearest Train (or tube) Station(s):
Danby, Middlesbrough
 Click photos below for more information: