Walk Details
Cairn Gorm is a mountain in the Scottish Highlands overlooking Strathspey and the town of Aviemore. At 1245 metres it is the sixth-highest mountain in the United Kingdom.
Our walk starts from the Cairngorm car park. There is a good track, used by the rangers which lead up to the Ptarmigon. Unfortunately, the Ptarmigon is no longer open.
From the Ptarmingon there is a path that lead off to the left and skirts around towards the mast. Follow this round until the footpath off to your right that leads up to the summit.
This area is very uneven, and there are many boulders to negotiate. The views from the summit are amazing.
Deb's verdict
It was a thrill to climb to the summit of Cairngorm. The track to the Ptarmigon is good but from there on the path is very rugged and you do require a robust 4×4 all terrain wheelchair, such as the TerrainHopper.
Accessible Toilets and café available at The Cairngorm Exhibition and café.
Read more ...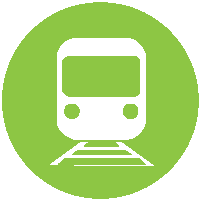 Nearest Train (or tube) Station(s):
Aviemore, Inverness
 Click photos below for more information: