Walk Details
This circular walk up Scafell Pike – England's highest mountain – starts and finishes in the remote Wasdale valley, on the shore of England's deepest lake.
At 978m Scafell Pike marks the highest point in England, so reaching the summit is a tough challenge for any hill walker.
This walk starts near the Wasdale Head pub and follows Lingmell Beck towards Sty Head, a famous Lakeland mountain pass between the iconic peak of Great Gable and the rocky bulk of the Scafell range.
From Sty Head you follow the thrilling Corridor Route that clings to the mountainside beneath Great End, before turning left at Lingmell Col for the final push to the top. You're unlikely to be alone as you cross the boulder fields surrounding the summit (this is a very popular place!) but you'll be rewarded with views stretching across the surrounding fells and valleys – and all the way out to the Irish Sea.
The descent follows the path through Hollow Stones – popular with anyone attempting the National Three Peaks Challenge – back to your start point in the Wasdale valley. Don't forget to pop into the pub for a celebratory pint!
This route was voted fifth in a 2017 ITV poll to find Britain's Favourite Walk.
IMPORTANT: Scafell Pike is a big, fierce mountain where walkers often face strong winds, heavy rain and low visibility. Plan your route carefully and always carry suitable hill walking gear.
TOG VERDICT: England's highest mountain, and possibly also its best. This route explores it from multiple angles, giving you chance to really get to know the peak.
Read more ...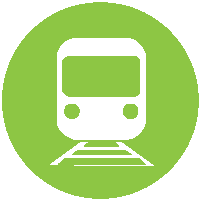 Nearest Train (or tube) Station(s):
Penrith and Oxenhome