Rutland Walk
Tea and cakes are a speciality of the house at Barnsdale Lodge Hotel – where the ten mile route starts and ends.
It takes in the beautiful countryside around and along Rutland Water and includes parkland, woods and historic buildings.
From the hotel stroll down Barnsdale Avenue through the delightful Exton Park and along the Viking Way to the village of Exton.
Read more ...
Fort Henry and Fort Henry Lake are highly recommended locations as lunch stops..
Carrying on you walk parallel to the North Brook, swinging right at the fork in the path before taking a left at the edge of Exton Village towards Whitworth.
Now you are on the final leg walking along Rutland Water and into Barnsdale Woods and back to the hotel and that afternoon tea.
Julia's verdict:
A cake walk if ever there was one.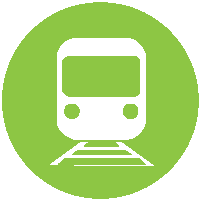 Nearest Train (or tube) Station(s):
Oakham, Stamford, Leicester