Walk details
This short stroll on the southern edge of Barton Broad follows a boardwalk that unlocks a secretive woodland in the Broads National Park.
This boardwalk is easily accessible by wheelchair and takes you on a journey of discovery into a lost world, which has remained isolated for half a century.
Read more ...
The mystery trail leads through a swampy, wildlife-filled woodland, emerging to give you glorious panoramic views over the second largest of the Norfolk Broads.
TOG VERDICT: The Norfolk Broads may be more famous for their waterways, but this short walk proves you can have just as much fun on foot as on boats in this beautiful National Park.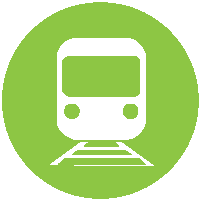 Nearest Train (or tube) Station(s):
Wroxham, Norwich
 Click photos below for more information: